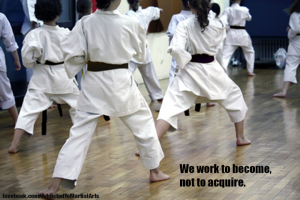 I really enjoy helping people along their martial arts path. I gain energy and renewed excitement for my training. There are also many, many insights gained from hearing students comment or describe their thoughts. Even learning new, maybe improved, ways to "talk" my experiences to students.
The most innocent problem that can arise is when instructional opportunities are lost. This most often happens when a student loses their teacher. There can be many reasons to this. I searched for a place to answer my questions. It took many years, so I spent time in many different schools. Once I found answers, which truly just created more questions, I was able to be a student who could focus on learning.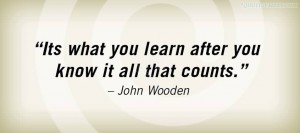 This leads to another place where students struggle. I've heard from several students that they'd like to teach at some point, maybe even have their own school. To do this they need to start asking questions about everything from the history, curriculum, etiquette, and leadership. It will also include politics and building a good network. A main factor here is to make sure that you are within a group that "plays nice together". This may happen within the organization/association that your current teacher is in, which is great, but it should also include teachers and schools outside your organization. Gaining insights from fellow martial artists is pretty much a requirement.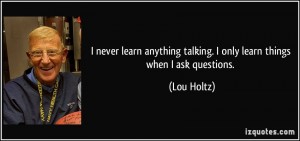 If you aren't interested in continuing the curriculum and passing on the knowledge that you gained during your martial arts journey, why are you teaching? This doesn't apply to those who help teach classes and fill in to teach as part of being proper students (those without interest in having their own school). This one applies to those who actively seek out teaching roles but don't put hours into their own training and development.
I've come to understand that martial arts training and teaching is a passion. It can be enhanced by business plans but if you don't truly love it, then you'll never achieve your goals. The recent visit to a California school brought out different layers of these points. Everyone was thirsty for the chance to improve the current material and hungered for learning more. They've started asking the right questions.
As you read and enjoy the posts on this site, please consider "sharing" them! The "likes" help generate additional readership but "sharing" will help even more! Thank you for your assistance!
If you have questions, please feel free to contact me!