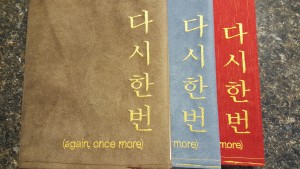 Dashi Hanbon (again, once more)

The World Haidong Gumdo Federation's Head Master Jeong Woo Kim, is the inspiration for this saying. Master Kim has become famous for reciting this phrase during training. It is presented as a motivational saying intended for Korean martial artists, but a thought appreciated across all martial arts, to help renew your spirit as you train!
Pictured below are the options available. The covers are designed to work with standard composition notebooks so they will be something that you can use for a long time.
The cost is $10.00 for the cover & 2 notebooks (a "set").
Specify your color choice.
They can be shipped for an additional charge.
Up to 2 sets shipping is $10.00
3 -5 sets shipping is $15.00
More than 5 sets shipping cost will be emailed prior to sending to verify.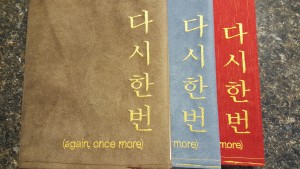 Current Inventory is
Tan = 33
Blue = 22
Red = 14
 
New cover colors! These will be available September 15th.
They will have the same embroidery!
There will be 15 – 20 of each color here!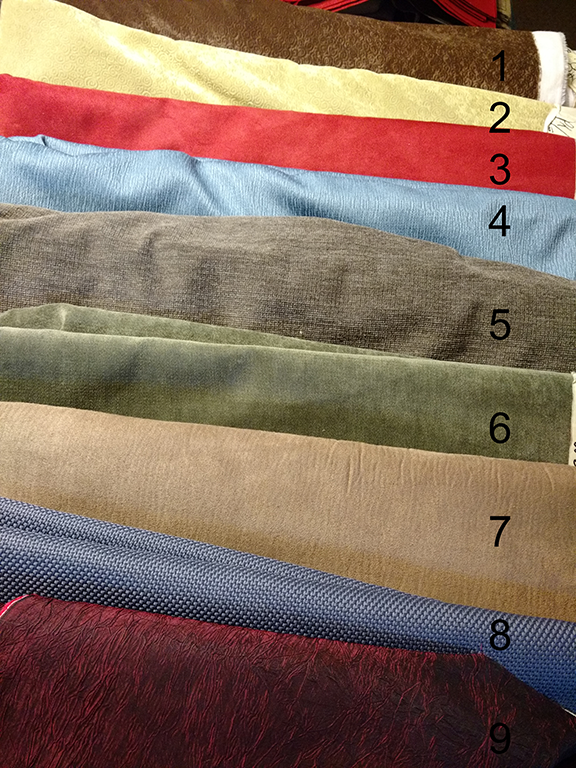 As you read and enjoy the posts on this site, please consider "sharing" them! The "likes" help generate additional readership but "sharing" will help even more! Thank you for your assistance!
If you have questions, please feel free to contact me!