I have been doing Song Moo Kwan Taekwondo for a LONG time. I had the fortune of getting a couple articles published in Black Belt, Taekwondo Times and Inside Taekwondo back in the 1990's. One other goal has been to create a guide for the hyungs that are exclusive to Song Moo Kwan. I have finally gotten this done. Volume One of the Chung Bong hyungs is available now through CreateSpace (linked below) and will be available through Amazon and on Kindle by the end of the week. Volumes Two and Three will be done soon! Thank you, Tanya Bartelt for the photography work and putting up with the project.
You can pick up your AMAZON Kindle copy here – http://www.amazon.com/dp/B00O1324CY
Google Books copy available now!
https://play.google.com/store/books/details/Robert_Frankovich_The_True_Forms_Of_Song_Moo_Kwan?id=7h5hCQAAQBAJ&hl=en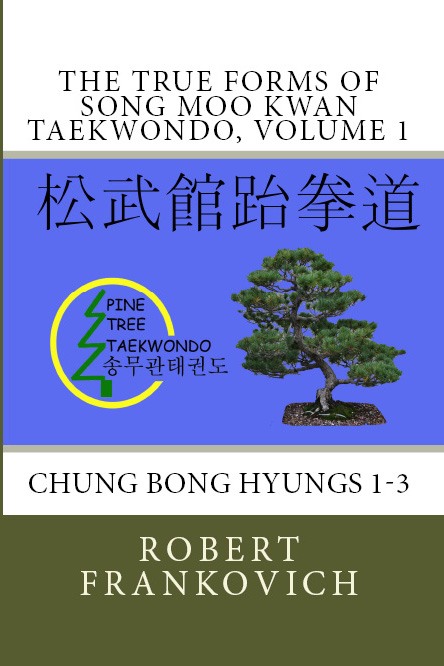 As you read and enjoy the posts on this site, please consider "sharing" them! The "likes" help generate additional readership but "sharing" will help even more! Thank you for your assistance!
If you have questions, please feel free to contact me!