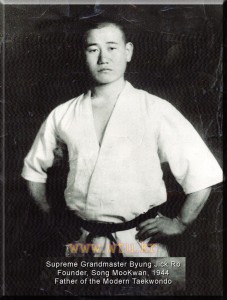 Yeh Si Yeh Jong (Begin with Respect, End with Respect) is one of the core concepts that Supreme Grand Master Byung Jick Ro, founder of Song Moo Kwan, included in his teaching. This concept can be a difficult one to present.
All too often respect is viewed as bowing and other similar behaviors. This is the unfortunate part as those have no real connection to respect. Bowing and shaking hands are social etiquette that imply respect and courtesy.
Say what you mean and mean what you say! I really try to follow this thought. Many may find me blunt or think that I'm being short with them but it comes from their expectations of what conversation means. I work at using words specifically to illustrate what I am saying. Personally, I've found this really helps in a teaching setting as the students "do" what is said…until the one who thinks too much comes along.
Communication is a key to respect. Making sure that information is provided in a timely manner. When words are understood, then progress and success will happen. The fun happens when levels of respect are intrinsic. I have the fortune to work with some very high quality vendors. When one vendor happens to be yudansha (a black belt)  from the same Taekwondo lineage, there's much more "Yes, Sir." and "Thank you, SIr." The humor comes from needing to make adjustments or corrections to an order and chatting about the changes. When my comment is "Do what you need." and he hears a senior giving a command…yes, there are even more "Yes, Sir" responses. Maybe even to the point that the words aren't true. Yes, they really are!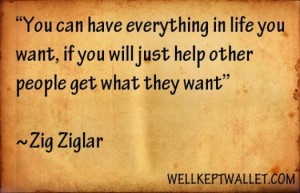 Then, as Today's training went, another aspect of respect was demonstrated. The WTMA Haidong Gumdo and the Pine Tree Taekwondo students joined for a day of cutting and breaking things. All blended on the floor with little effort to take turns using stations and accomplishing everything done that they wanted.
As you read and enjoy the posts on this site, please consider "sharing" them! The "likes" help generate additional readership but "sharing" will help even more! Thank you for your assistance!
If you have questions, please feel free to contact me!