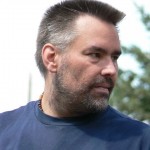 During the last Afterschool Taekwondo class I did a technique based relay. The group was eleven 6-8 year olds. It became a great teaching point…after the fact.
The first students in each team did pretty well but it didn't take long for the desire to "win" to show up. By the end, only about 15% of the relay assignments were being completed. They weren't too happy when I disqualified all three teams for "cheating". Once they stopped accusing each other of breaking the rules, they were honest. When I asked them if they had done everything as requested, they admitted they hadn't.
I asked if they thought it was more important to win or do requirements correctly. The majority said win. My next question was if they would be willing to learn from someone who had never won a trophy. The majority said no, they wouldn't. At this point I was bad. I told them they should leave then because I hadn't won a trophy. I do have a couple, but that's not the point. The reply I got was "Don't your belts count?"
Unfortunately, our society seems to be so stuck on winning that it misses the more important concept of "earning". I know that I never "won" any of the ranks that I've sought. I have earned every one of them and have only been awarded a "title" because students have chosen to use it.
If you haven't earned it, its not yours to claim. In fact, isn't that the way they describe it in sporting competitions? "They played hard and worked to earn that victory."
As you read and enjoy the posts on this site, please consider "sharing" them! The "likes" help generate additional readership but "sharing" will help even more! Thank you for your assistance!
If you have questions, please feel free to contact me!