What does it take to be "Brother"?
***Just to clarify: This post is using the single term "Brother" to illustrate the interpersonal relationship between those who are very close to each other. This does INCLUDE the females that are within the group, which just sounds wrong calling the "Sis" or "Sister" as I wasn't raised that way.***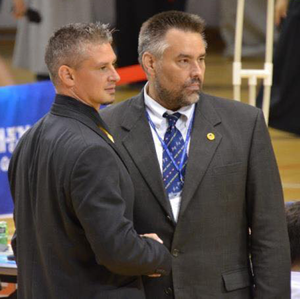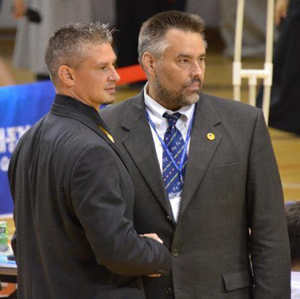 This has been a strange concept to me. The first real uses of the term came from developing a relationship with USA Haidong Gumdo Senior Chief Master Marshall Parnell. At first. it felt like something just used as a "feel good" phrase used to help develop a relationship. That was almost 10 years in the making.
BOY! Did I not understand what a "real" connection was? No! Over the past decade of working with him (Sr. Chief Master Parnell), I have found that being called  "Brother" at the end of a conversation held MUCH more weight than I thought. Now, I'll give you that the martial arts have partially been my replacement for being active military (when I tried to enlist back in 1980, I was eliminated due to medical issues). I do follow many military-ish shows (including SEAL Team) and understand "why" they call each other "brother" so often. This includes the pride that I have in my nephew, who did his 20+ and retired as a Master Chief, even though I couldn't.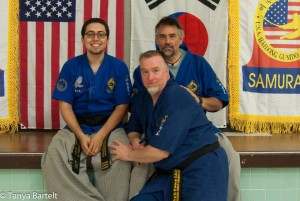 BROTHER (YES, there are Sisters too!) is a more valuable trait than most realize. It means that someone will call upon you when there are real problems that need to be resolved. I do know now that my nephew would probably include me in this, if he could get past calling me "Uncle" first. Those that aren't family and choose to call me "Brother" are now heard for what it means.
Now, I've tried really hard not to post anything about this whole "stay at home" situation that we've been in but it is probably part of why this struck me so hard recently. Yes, you miss family (or at least I hope you do) but missing Brothers may be even tougher to get past. While I know that my Brothers are from the martial arts, I'd wager that other pursuits have the same concept. That's for my students who are also divers and cosplayers plus all the others within the group.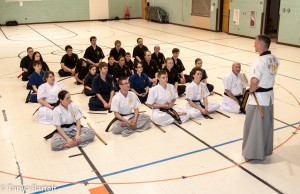 The oddest part of this is knowing that there are many who will understand this post and still not call me when they could use some help. Many of my students have helped each other out (with me hearing about it after the fact), yet they probably haven't thought about themselves as being Brothers. I hope they keep building their Band of Brothers that will help them into the next decade and further.
As you read and enjoy the posts on this site, please consider "sharing" them! The "likes" help generate additional readership but "sharing" will help even more! Thank you for your assistance!
If you have questions, please feel free to contact me!