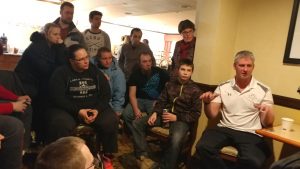 Recently, I asked a handful of students and those close to the school what their thoughts were for why they stay with WTMA or have developed the connection to us. Below are excerpts from some of the replies. If you have additional thoughts, please comment or send them to me.
"The love and passion you and your students have. The geekiness we can all be. You allow your students to be their own person."
"The atmosphere I think brings out the best in most of us.  I also appreciate the pace of our development. I have not felt pressured to advance any faster than I feel I am ready. You have made it very easy to ask questions and receive the help needed to succeed."
"You're great at herding cats; extremely tolerant of our shenanigans. And the other students are a bunch of nerds, or at least nerd-tolerant, so every class is like a mini MarsCon to me. I mean, these are people who hung a disco ball in a dojang. And you let it stay there, LOL!"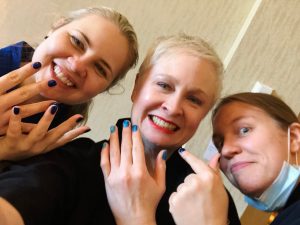 "Work hard, play hard; that's us! I could have ended up at any of the other schools and enjoyed it. But, I don't know if it would have become the all-consuming passion that it is for me now. I just feel like there's a little touch of magic at WTMA. I came for the sword and stayed for the people!"
"For as "relaxed" as your organization's relationship structure is, from what I've observed there is minimal misbehavior and zero disrespect.  This is unusual to me – my experience is that schools tend to be either like the military or like a playground.  Yours is neither."
As you read and enjoy the posts on this site, please consider "sharing" them! The "likes" help generate additional readership but "sharing" will help even more! Thank you for your assistance!
If you have questions, please feel free to contact me!