There is much talk about respect in the martial arts and in growing younglings. All too often this respect focuses on following directions – sit still, be quiet, eat your dinner – but it goes much further than that.
Though it goes deeper, the concepts aren't difficult. They do speak volumes about you and your attitudes. Consider the following.
Respect my time. If you wish to work with me, train with me or have me assist you in some other manner, then don't be late. I'm putting my time into you. Make sure that you are willing to put, at least, the same amount of time into yourself. This may be a portion, in addition to discipline, for the military idea that being 10 minutes early is being on time. There is no respect in being late.
Match my effort. I may be able to help you grow and succeed in a portion of your life, namely martial arts, but this concept fits beyond that as an illustration. I would wager that you have come across several things in your life where you are amazed that more people aren't as passionate about the topic as you are. I have with the martial arts. Why don't more people want to train? Why don't more people want to learn deeper? The same questions can be asked about your passions. The concept here, though, is about actually putting in the effort for your passion as you see others putting into theirs. If you don't put in the effort, you will never reach the goals and success that you want. I've even used my failing in effort as a lesson to my students. My personal training suffered as I didn't put enough effort into myself to maintain nor progress. I didn't match my own effort from earlier.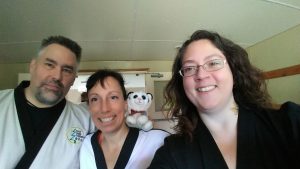 Keep your word. This isn't truly about making promises. This is about staying accountable for how you serve others and support your family/community. When you have chosen to step up to help others, make sure that you step up. This is everything from training hard, to getting your schoolwork done, to taking care of daily chores, and anything that you have agreed to do. You would expect others to do the same when helping you, so make sure you are for them.
Always be honest. You need to be yourself! There is no benefit in trying to make someone else happy or respect you. Do what you know is right and work toward your goals. When those goals provide the opportunity to help support others, then do it.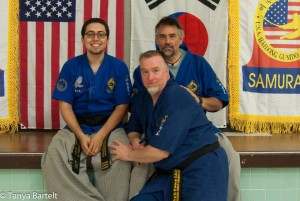 Stay consistent. Consistency is a product of discipline and understanding. When you stay consistent, you illustrate that you have a good idea about your journey and goals. When you have an idea of what your goals are, you start to develop the discipline required to accomplish them. It also, usually, indicates that you've gotten past the drama that others may try to bring into your life. This means that you're working from a solid foundation that leads to being in and supporting the right group/circle. Your consistency means that you can be counted on. Something important for helping others and getting help.
As you read and enjoy the posts on this site, please consider "sharing" them! The "likes" help generate additional readership but "sharing" will help even more! Thank you for your assistance!
If you have questions, please feel free to contact me!