I have been searching for an academic connection for the martial arts for most of my years training. I have had opportunities to teach accredited physical education courses in Aikido (UM-Duluth & UW-Superior) and Taekwondo (UW-Superior & Hamline University). The problem that I came across was the limited view of what the course was supposed to entail. They were only viewed a way to let the student get credit for an activity course.
This brings me to the opportunity back in 2013 to help create the curriculum for Minnesota International University (MIU). I got to spend time creating a several courses plus a martial arts sequence (eight courses in each) in both Haidong Gumdo and Taekwondo. The response from the Minnesota Board of Higher Education was supportive. They believed  that the courses were more valuable than one credit activity courses. Each of the eight courses were awarded three credits. Unfortunately, MIU only existed for a handful of years before closing. This left me stuck again.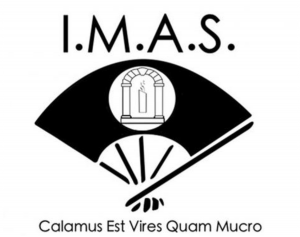 I started searching again for a way to bring academic recognition to the martial arts. This time I found the Institute of Martial Arts and Science (IMAS), the UK professional institution. It sounded great and had the opportunities that I wanted to work within. The problem was that I didn't understand the UK institute system nor how it could fit within the U.S., so I let it slide to the wayside. I have since learned more about what I was missing and am now a member in good standing and will be acting as one of the U.S. directors.
"What is a Professional Membership?

Professional membership is the status that a member is given when they have joined a professional body. Professional memberships aim to support individuals professionally and aid them in progressing within their career/profession. It is an opportunity for industry professionals, such as professional engineers, to join an organization that represents their work ethic and values to employers and clients."
I know that there are many professional martial arts groups around. I've disliked the focus on selling that so many focus on. I'm not interested in buying another curriculum or specialty programs. I want to keep the wonderful curriculum that I was given and have started to understand more deeply. The development of teaching skills and history are important. This is where IMAS benefits the membership.
There are courses available plus academic study opportunities to expand your own training/knowledge while adding to the resources of the institute. I am starting this study and plan to complete their graduate program. It is kinda late in coming but I can make sure those who follow have an easier time. Now, time to work and expand the knowledge base for Song Moo Kwan and Taekwondo…probably, Haidong Gumdo as well.
If you are interested, school owner or student, please contact me to learn more about how becoming a member can benefit you.
As you read and enjoy the posts on this site, please consider "sharing" them! The "likes" help generate additional readership but "sharing" will help even more! Thank you for your assistance!
If you have questions, please feel free to contact me!