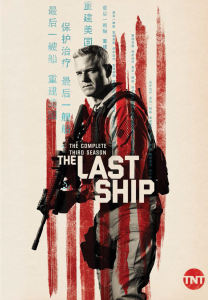 It is often stated that Leaders aren't born, they're made. I completely agree with this. I've watched as those who claim to lead us only take care of themselves. It is truly sad. This being said, it struck me the other night as I watched the TNT show "Last Ship". The great struggle that they faced lead to the following exchange.
Last Ship – Uneasy Lies in the Head
Mr. President. Bernie Cowley, culinary specialist second class. I'm happy to prepare anything for you.

Gosh, um, I don't know. What did you have for lunch? Oh, you don't want my diet, Mr. President. Nothing but grilled vegetables as of yet. But for you, name it. Well, uh, let me see. Uh… I got prime rib, chicken cordon bleu.

Well, it, uh, it all sounds so… so very good. I just… I don't know where to start.
Mr. President. Sorry to interrupt. Uh, Lieutenant Mejia, ship's navigator. We're honored to have you aboard, Sir. Just wanted to tell you I'll do whatever I can to make this ride as smooth as possible.

Well… Actually just came down here to say hello to everyone. Um… I-I think we have to get to that briefing now, don't we?

Yes, Sir.

I'm walking around a ship full of 20-year-olds who know exactly what they're doing at all times, on a mission to save a country that's barely recognizable. And me, Mr. President, I can't figure out what to eat for lunch.

Sir, how many people did you have working under you when you were secretary of H.U.D?

I know where this is going, Master Chief, but the last time I made a decision…

The last time you made a decision was yesterday, Sir, when you decided to move forward. And I'll tell you this… The Navy's been studying leadership since 1775. Between the captain, the X.O., and myself, we have 67 years' experience. Leaders aren't born. They're made. And we all believe in you, Sir. Just give yourself time.
The statement "…a ship full of 20-year-olds who know exactly what they're doing at all times…" is very powerful. How can these young people be so successful? It is the benefit of having leadership that focuses on creating more leaders.
As martial arts teachers, I think that we're supposed to be doing the same thing. I have regularly commented that the physical techniques of a martial art are only 10% of what the student is learning. The things that are more important are often hidden in the lesson plans. These are the concepts used in martial arts industry marketing – confidence, esteem, discipline, integrity, perseverance, grit (indomitable spirit), courtesy, goal setting, and respect.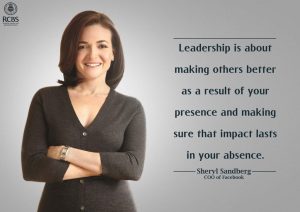 While all martial arts schools teach a portion – following directions, a form of discipline (being able to line up and stand still plus learn forms), goal setting (passing tests and winning tournaments), being successful (passing tests and winning tournaments) – there is very little carryover into daily life. This is where the leadership truly shows up.
My students have enjoyed doing demonstrations at the Minnesota Renaissance Festival, Marscon, CONvergence, Comic Con – Minneapolis and 4 or 5 other SciFi/Anime conventions. Several are very avid cosplayers, too. These opportunities have provided them with the chance to take leadership roles for the school.
We don't have a "demo team" as everyone can participate. This means that as events come up, whoever is available and wants to go becomes the demo team for that event. Recently, we've had multiple events on the same weekend. This provides even another level of leadership for those who want it. In helping the school, I've had students ask to run introductory courses at different locations. It ends up that 3 or 4 make the program happen. One location has provided 4 new regular students after each time is has been offered.
The reason the demonstrations and introductory courses are successful is because the students got into them wanting to have fun and expose others to the group they're part of. From my side, any of my students that want to lead a demonstration or course just needs to ask and keep me in the loop. All of my students are MUCH better than I am, so they should be the ones showing it off.
As you read and enjoy the posts on this site, please consider "sharing" them! The "likes" help generate additional readership but "sharing" will help even more! Thank you for your assistance!
If you have questions, please feel free to contact me!