Last weekend I had the fortune of attending one of the Las Vegas Golden Knights home hockey games. It was an awesome experience. The atmosphere was an energetic party with concentrated observation of the game. No scoring chance happened without roaring cheers. Our host had commented that the city was really taking to having the team and the fan base is growing. The season ticket waiting list is already in the three year range. It was cool seeing a game that I grew up around through the eyes of new fans.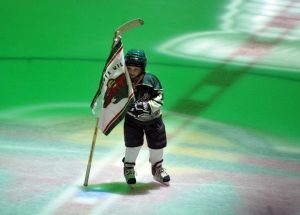 It struck me last night as I caught up with the end of a Minnesota Wild home game, that the entertainment of the Golden Knights game was fun but there was something missing. The piece missing showed up during the opening titles for the Wild game. During the Golden Knights opening was a great fight between the Golden Knight and LA Kings personification. Well done entertainment that set the atmosphere.
This, though, didn't stand against the pure pride of the young hockey player skating to center ice and planting their hockey stick with Minnesota Wild flag tied to it in the center ice face-off dot. The smile from the young player comes from the generations of Minnesota players that have come up through every level of hockey development. The roots of the "State of Hockey" run very deep.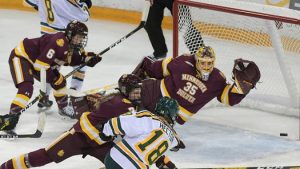 The depth of the hockey history can be seen in the number of Minnesota natives playing on collegiate championship teams. It is also seen in the number of conference and national championships won by Minnesota colleges, which is even more outstanding when several of these colleges are division II athletics expect for hockey.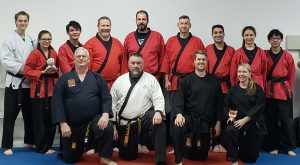 All of this history has built generations of pride and lineage. I wonder if this is what many Okinawan and Japanese martial artists feel as they look back to where their arts developed and evolved? I know, to me, this is a part of what I want to make sure I keep in my martial arts training.
As you read and enjoy the posts on this site, please consider "sharing" them! The "likes" help generate additional readership but "sharing" will help even more! Thank you for your assistance!
If you have questions, please feel free to contact me!