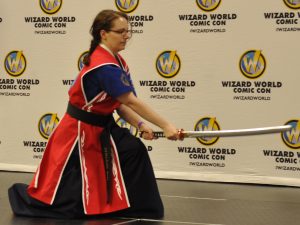 "Sodose [kneeling stance] is hard enough without adding squats. Your friendly neighborhood martial arts instructor is more than willing to give you all the repetitions that you will need for your physical conditioning. Don't assign yourself extra work on top of it." – Northwind Haidong Gumdo Master Bruce Burns (https://nerdpossehaidonggumdo.wordpress.com/2018/04/26/sodose-rant-more-pt/)
The post linked above is a great example of how we need to make sure that we monitor how we perform our techniques. If you don't, then extra movement, usually bad, starts to creep into your work. This can ruin your efficiency and effectiveness. These glitches can show up in all martial arts that don't study technique beyond learning the movement. If you only study the movements, so much can be passed over. This can lead to things becoming "close enough" as in a recent blog post.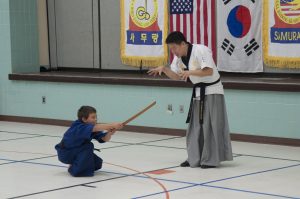 This lack of further development appears in a student's performance as they "want" to progress but nothing has changed in their techniques and performances. Nothing looks better than it did the week before, the month before, the year before. This was illustrated recently in my classes where an almost teenage student had gotten techniques ready to test. The test was decent but the techniques reverted to their previous state afterward. As I prepared the certificate, I noticed that the last promotion the student received had been a year prior. It won't surprise me if it takes another year before the next test.
Now, the martial arts isn't the only place this occurs. Academics has this as the standard to get a good grade. **I won't get into how the education system has devolved.** Striving for knowledge is part of any job/career that is chosen. Those who don't become more efficient and effective don't last in the job long nor do they succeed in their career.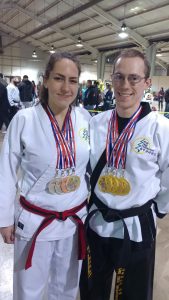 Look at the big names who have chased their passions for big success. How much have they had to learn to make their career effective? Those who take too long to figure out their path (or journey) end up at a great disadvantage. Yeah, that's pretty much where I am. The best I hope for is to help others find their way faster and leave some effectiveness behind.
So, make sure that you keep moving forward to get better at everything you do! Striving to become effective and efficient will help to move you forward and will support you when you get stuck on some level of your life. You can also look at this as economy of motion.
As you read and enjoy the posts on this site, please consider "sharing" them! The "likes" help generate additional readership but "sharing" will help even more! Thank you for your assistance!
If you have questions, please feel free to contact me!