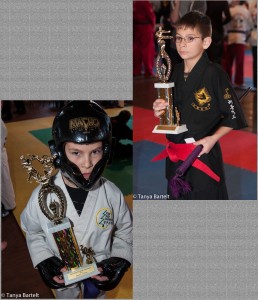 Happening across the end of the movie "Blue Crush" on a movie channel, the heroine takes the last ride on a beautiful wave but due to the struggles leading to this point her score isn't good enough to qualify for the next round of the competition. As she is mobbed by family, friends and fans for her terrific performance, a photographer comments "Does she know she lost?"
Taking this out of the whole aspect of competing is the important part of this. Her surfing competition is trivial to the personal gains. It is only at this point dos she realize what success she's truly had. While it is true that all physical sports and their competitions can provide the same personal gains (and lessons), most athletes – especially young ones – miss them because the focus is so much on winning the game.
Traditional (non-competitive focused) martial arts gives a great opportunity to learn these lesson through the physical challenges similar to those provided in sports. The key difference is that these lessons are an active part of learning! They are not left to chance as so often happens in sports.
Enjoy the games you play but learn from the lessons that they teach! Challenge yourself to be AWESOME and set the example for others.
As you read and enjoy the posts on this site, please consider "sharing" them! The "likes" help generate additional readership but "sharing" will help even more! Thank you for your assistance!
If you have questions, please feel free to contact me!