So, today I received the appointment to b the Co-Director of the Gumdo/Kumdo division of the Arnold Sports Festival/Battle of Columbus. this is a great honor bestowed by Supreme Grand Master Choi. T am honored to work with Senior Master Robert Gross on this event. He is an awesome martial artist and I believe that we'll make it a success.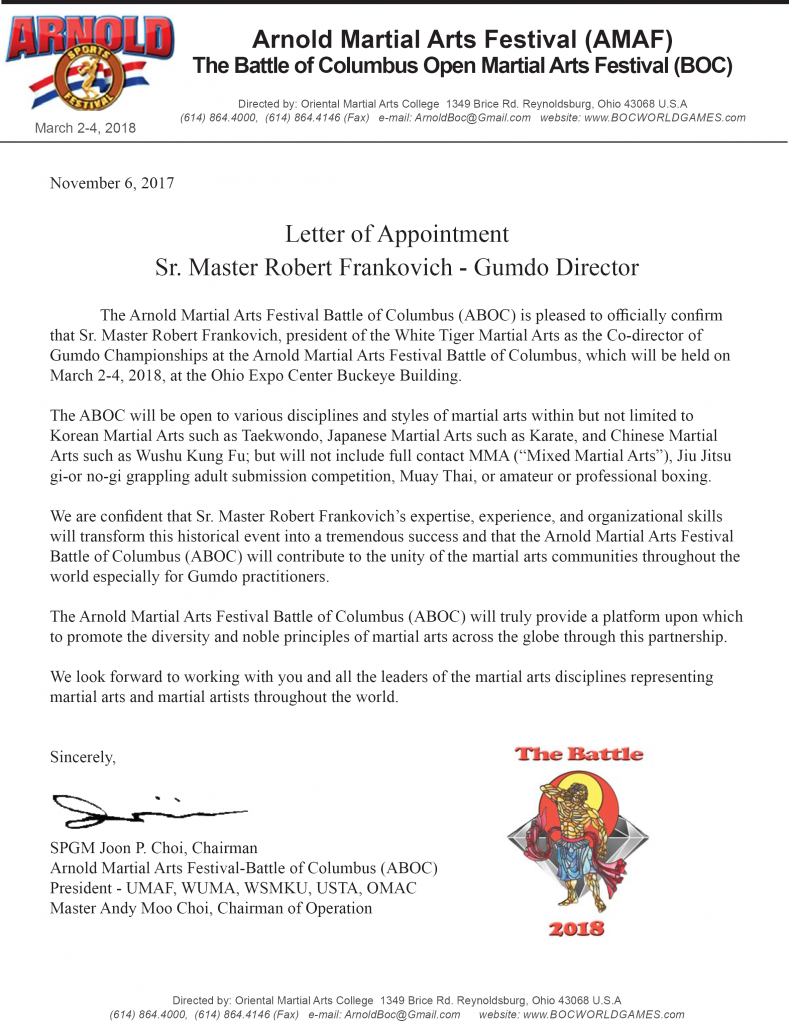 As you read and enjoy the posts on this site, please consider "sharing" them! The "likes" help generate additional readership but "sharing" will help even more! Thank you for your assistance!
If you have questions, please feel free to contact me!