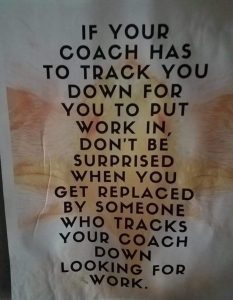 How hard are you working toward you goals?
Are you still interested in those goals?
Are you able to push through the "daily grind" to keep working for your goals?
Is it time to change things up? Pursue new goals?
Currently, my school doesn't have "kid's classes" as I know that I don't have the temperament to teach them. This means that I have very few younglings in class. Since they're expected to keep up in the standard curriculum, it can be tough for them to keep up. This is even harder when the youngling doesn't truly have an interest in training. Yes, parents set goals for their younglings.
This type of instance has prompted me to present the idea to a youngling that training should be viewed in the same manner as schoolwork. They may not like the subject but they need to work for the grade. Do the work the best you can and continue to seek attention in a positive manner.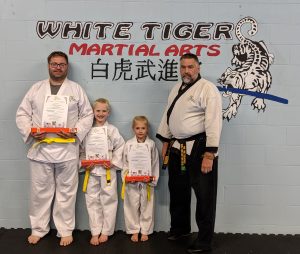 Then, there are the handful on younglings that I do have. They may not recognize that they have goals (other than completing the curriculum requirements) but they attend regularly and work hard. These students are enjoying the learning.
The setting of goals is different in young adults and older. They rarely do anything without a reason. Something as simple as planning a group outing for a fun night with friends is a simple illustration of setting a goal. It also includes finding things that challenge them. Their personal growth and development has value to them. The tangent opportunity of helping them learn skills that carry over into their professional lives doesn't hurt either.
Throughout all of this, it is completely up to the student to make certain the work gets done and done correctly. The efforts may require time outside of classes. Those not willing to make the effort do not move forward. During class, the teacher should be able to see the student's effort toward achieving goals. Now, this is limited to their martial arts goals but, still, it is a good indicator as to their desire to accomplish things in life.
No matter where you are in life, make sure that you are showing up to train/work and put in the effort! It is all yours to do. I'll often check with students as testing approaches. One of the questions I regularly ask is "Who's test is this?" It is all theirs! I've done those tests quite a while ago and have my own to continue working toward.
As you read and enjoy the posts on this site, please consider "sharing" them! The "likes" help generate additional readership but "sharing" will help even more! Thank you for your assistance!
If you have questions, please feel free to contact me!