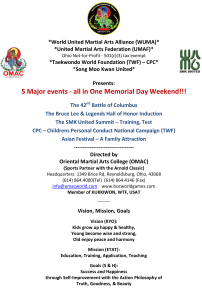 Over Memorial Day weekend (May 26th – 29th), the World Song Moo Kwan United (WSMKU) will be holding a summit with training and testing.
The first events were part of the Bruce Lee & Legends Hall of Honor inductions (some inductions listed in the package linked here). Several 1st and 2nd generation Grand Masters and Masters were recognized for the work they've done. It was a chance to honor several who have already passed but left legacies. These events also permitted Song Moo Kwan practitioners to meet some of these excellent Grand Masters and Masters plus begin to network and support each other.
The WSMKU summit marks the first formal step in re-connecting with Song Moo Kwan Taekwondo training. The four hour seminar will be very interesting as we get to train with some senior masters. It will be a valuable opportunity to be reminded of SGM Ro's teachings and focus on the principles. To some it will be the first time that these portions of Song Moo Kwan will be seen and heard.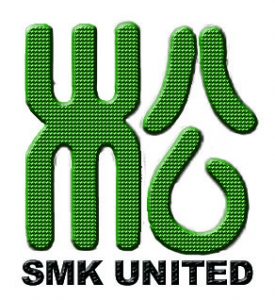 The rank testing that follows will set the groundwork for the expectation of capabilities and knowledge. Those who take the challenge will help lead the organization. The principles and spirit of Song Moo Kwan will be showcased.
In addition to the Hall of Honor and the WSMKU summit, there will be the 42nd Battle of Columbus. This is a good event for those looking to challenge themselves and meet new martial arts friends. With a wide range of divisions, there will be many options to compete and be entertained as a spectator.
If you are interested in learning more about the WSMKU, please feel free to contact me. The offer to return to principle-based "traditional" training is open to any school interested. There are more similarities to direction and curriculum than you may think.
As you read and enjoy the posts on this site, please consider "sharing" them! The "likes" help generate additional readership but "sharing" will help even more! Thank you for your assistance!
If you have questions, please feel free to contact me!