Looking to fill up my seminar calendar further! This is a fun, no experience necessary seminar for those interested in learning the sword. There are dates open through the end of the year and into early 2019.
Let me know if you're interested in attending! School owners are encouraged to host and see what the program might do to help your school. There are two versions available!
Version 1 – a three hour that presents the white belt curriculum
Version 2 – a full weekend that details the white belt curriculum and more.
 Send me a note via the form below!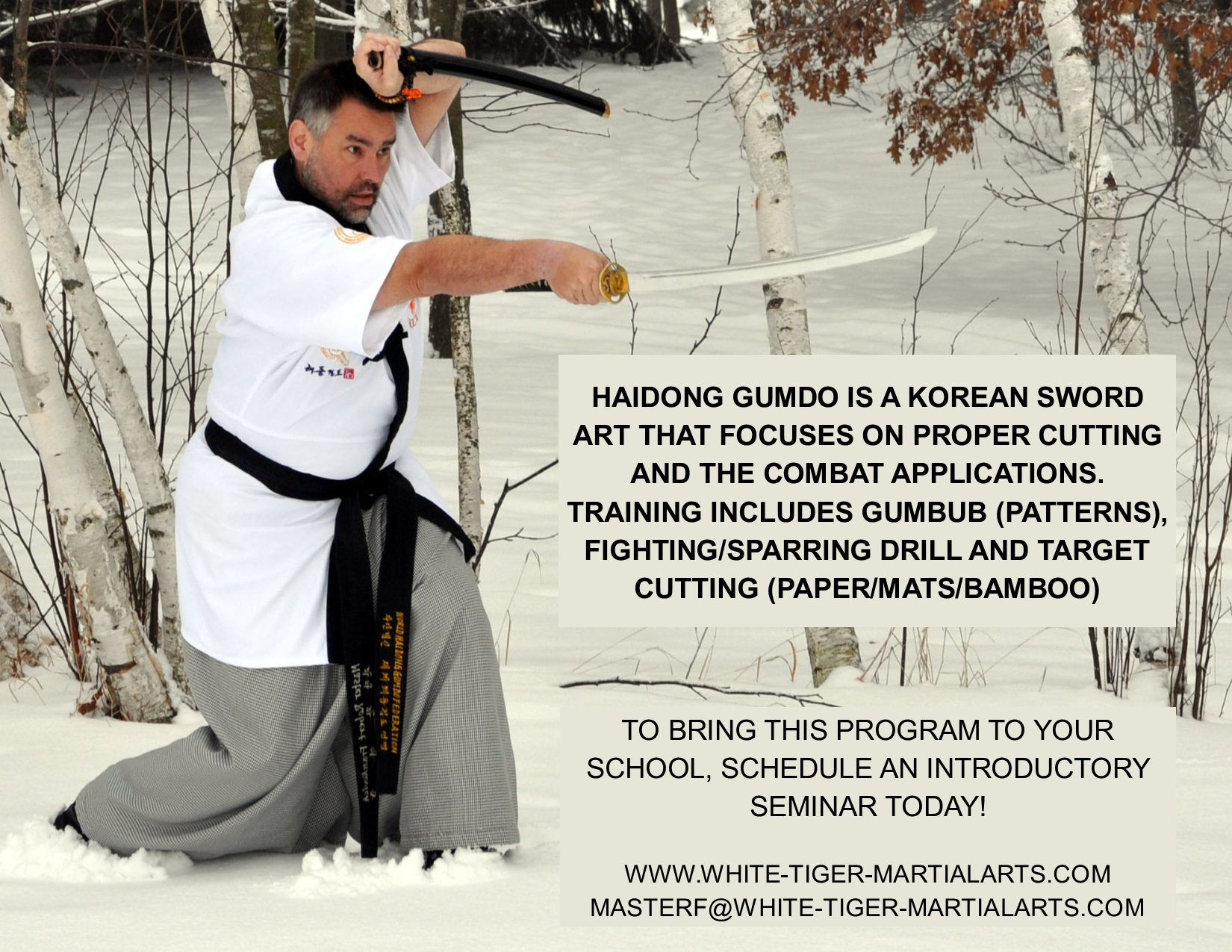 If you're interested in old school Taekwondo – Korean Karate – and its applications, click here!
As you read and enjoy the posts on this site, please consider "sharing" them! The "likes" help generate additional readership but "sharing" will help even more! Thank you for your assistance!
If you have questions, please feel free to contact me!