Just over two weeks to this multi-event weekend!
I'm greatly looking forward to all of the events happening!
I get the chance to see outstanding martial artists compete, to join in the recognition of martial arts accomplishments, and to meet and train with Song Moo Kwan seniors and peers!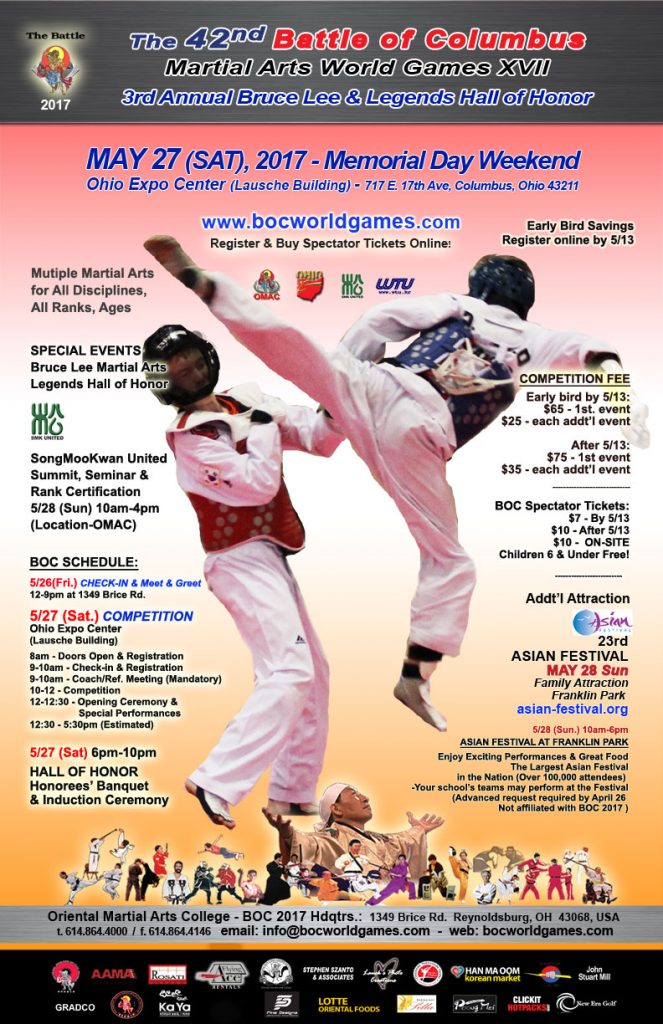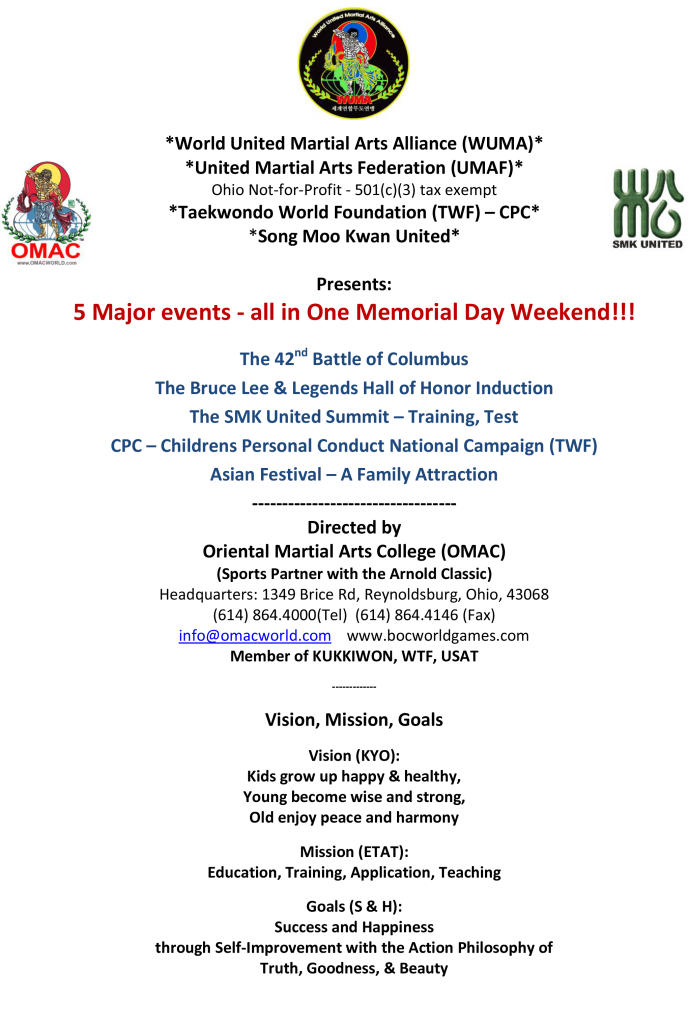 As you read and enjoy the posts on this site, please consider "sharing" them! The "likes" help generate additional readership but "sharing" will help even more! Thank you for your assistance!
If you have questions, please feel free to contact me!