This event is hosted by SGM Joon Pyo Choi's OMAC. He has run the event for 42 years and is a premier tournament.
The weekend will include the Bruce Lee and Legends Hall of Honor inductions and banquet.
It will also be the World Song Moo Kwan United's first summit. This will have training seminars and testing.
Contact me, if you have any questions.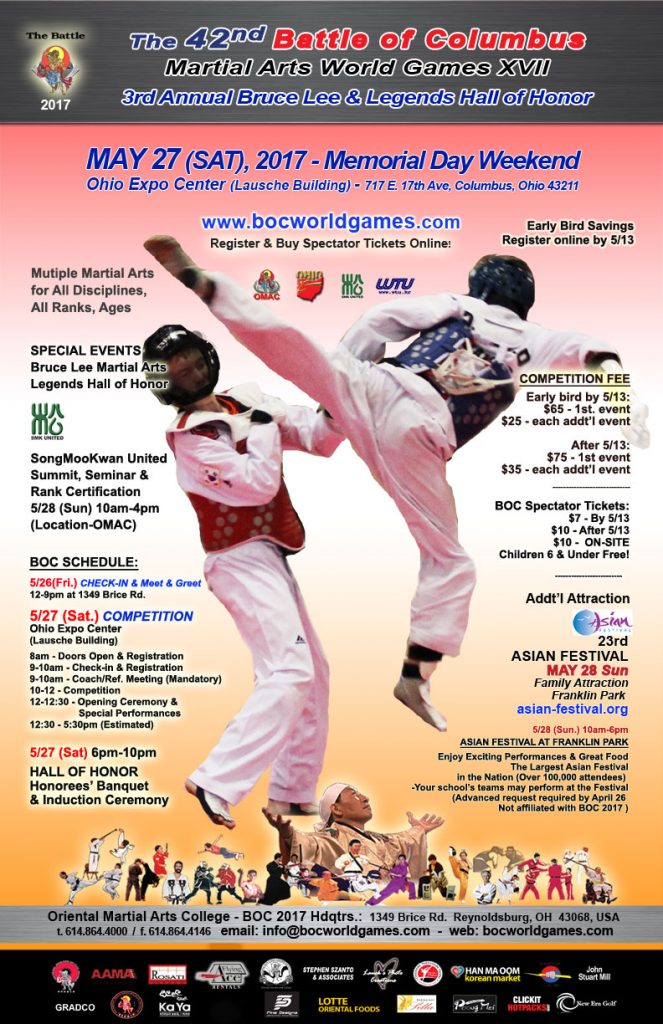 As you read and enjoy the posts on this site, please consider "sharing" them! The "likes" help generate additional readership but "sharing" will help even more! Thank you for your assistance!
If you have questions, please feel free to contact me!