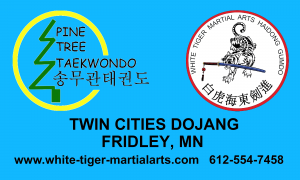 Starting September 5, 2017, the posted hours for the Twin Cities dojang WILL go into effect. This means that there will be some slight changes in times for current classes.
Please check the Dojang page for the changes!
As you read and enjoy the posts on this site, please consider "sharing" them! The "likes" help generate additional readership but "sharing" will help even more! Thank you for your assistance!
If you have questions, please feel free to contact me!