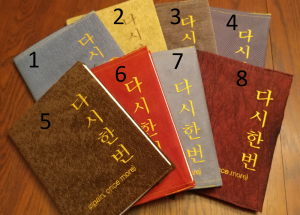 With all the other Back To School sales happening, here's your chance to pick up new training journal covers and notebooks to record your martial arts training! Check the store, then contact us for the discounted options for multiple sets and shipping.
As you read and enjoy the posts on this site, please consider "sharing" them! The "likes" help generate additional readership but "sharing" will help even more! Thank you for your assistance!
If you have questions, please feel free to contact me!