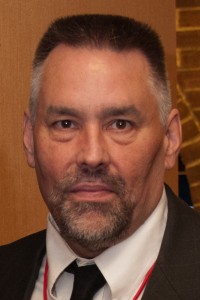 White Tiger Martial Arts Master Instructor, Robert Frankovich, has worked in the corporate and contract security field since 1986. He has held several positions within the industry including armed and unarmed officer, shift supervisor, site supervisor. He has also had corporate administrative duties assisting with three remote business campus locations as part of working in a corporate security position for a leading financial institution.
Among the posts that he has worked, there have been two large shopping centers. These provided valuable insight into the customer service aspects of contract security. Even though the position represented the shopping center management, security must interact with all of the store owners within the mall and the customers of those stores.
His experience has also included working on three college campuses. The first included having student residences on campus making it very much like a small town. The interactions between students & family, faculty and other staff re-enforced that dynamic. The two others have been metro community college campuses with a widely diverse population. One boasts that 30 different languages are spoken on campus.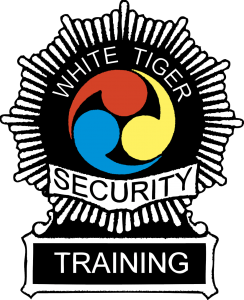 TRAINING COURSES AVAILABLE
SecureSTART (PPA 112) 12 hours $120
This is a required Pre-assignment course for Protective Agents. Minnesota State requires 12 hours of pre-assignment training be done within the first 21 days of employment for all protective agents (security officers). This course is typically done as two 6-hour training sessions.
SecureSAFE (CPDPA 023) 6 hours $80
This is a personal protection course focused on officer safety and conflict management. As a protective agent or private detective, your duties do not include making arrests. Your focus is maintaining the safety of customers, clients and yourself. This course will present information about environmental awareness, verbal and physical cues, and physical protection techniques. This course is very similar to defensive tactics.
SecurePATROL (CPDPA 022) 3 hours $50
Learning what to look for during patrols of your post is very important. The details that you observe may prevent injuries and property damage. This is a large part of most security positions but is often ineffectively performed. Recognizing what to look for and reporting appropriately will increase your value to your company and your client.
SecureSERVE (CPA 701) 3 hours $50
The majority of contract security functions are customer service based. You will be helping a variety of internal and external clients while you perform your duties. Ensuring that customers, clients and staff/employees feel safe is the most important function. The capability to problem solve situations will not only keep the location safe but provides an added relationship to the client and their customers. This course will explain who your customers/clients are and strategies on how to effectively serve their needs.
TRAINING LOCATION
Unless posted within the calendar, all courses will be held at the White Tiger Martial Arts – Twin Cities school in Fridley, MN. Follow the link for location details.
TRAINING SCHEDULE
The calendar below shows currently scheduled courses. Please feel free to contact me to schedule a course for you or your officers! All courses are open to any security officer needing the pre-assignment or continuing training requirement filled. Registration links are after the calendar.
When choosing the course, select the date offered (use the first date for SecureSTART training), then complete the registration online.