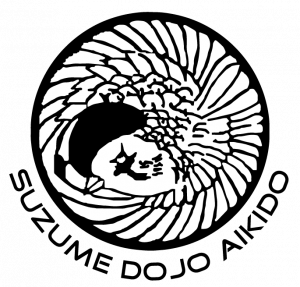 Suzume Dojo Aikido is based on the Seidokan Aikido curriculum that Sensei Frankovich learned while training with Northern Lights Aikido (Duluth, MN). The curriculum was developed by Seidokan Aikido founder, Roderick Kobayashi.
This class is available to anyone 14 years and older.
Just a quick reminder that the Aikido class starts at 8:00pm tomorrow (9/10/2018) at the Twin Cities location! Come join us for the START of the new…
Tuition:
$95/month per student or art
$30/month for each additional family member or for second art
($250 maximum per family)
(No contracts. Students are invoiced and responsible for tuition. Tuition may be cancelled with a 30 day notice)
No uniforms or equipment are required to start. Sweatpants and T-shirts are suggested.
Class times are Monday and Wednesday at 8:00pm.
Class location is
White Tiger Martial Arts
7263 Commerce Circle West
Fridley, MN 55432

For more information, please send a note (see below).
[contact-form][contact-field label="Name" type="name" required="true" /][contact-field label="Email" type="email" required="true" /][contact-field label="Website" type="url" /][contact-field label="Message" type="textarea" /][/contact-form]