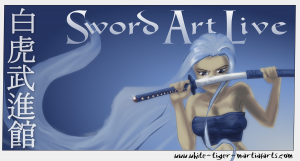 HOLLYWOOD SWORD
PROVIDES THIS FOUR HOUR TRAINING WITH THE OPPORTUNITY TO LEARN A SWORD FIGHT FROM A POPULAR MOVIE AS PART OF A TEAM BUILDING PROGRAM.
THE PROGRAM INCLUDES AN INTRODUCTION TO THE SWORD, SOME BASIC TECHNIQUES, AND THE FIGHT CHOREOGRAPHY. IT IS USED TO ILLUSTRATE HOW LEADERSHIP AND TEAMWORK ARE FOUND IN MANY PLACES.
HOLLYWOOD SWORD IS HOSTED AT WHITE TIGER MARTIAL ARTS TWIN CITIES DOJANG. THE WOODEN TRAINING SWORDS ARE PROVIDED AND NO PREVIOUS EXPERIENCE REQUIRED.
GROUP OF 1-10   = $1600
GROUP OF 11-20 = $2200
GROUP 0F 20+    = $3000
CONTACT US FOR ADDITIONAL INFORMATION AND SCHEDULING – INFO@WHITE-TIGER-MARTIALARTS.COM.