The True Forms Of Song Moo Kwan Taekwondo:
The Chung Bong Hyung and Bunhae
(An Introduction to the Korean Karate Perspective)
LEARN THE APPLICATIONS BEHIND THE TECHNIQUES!
The Chung Bong Hyung were created by Song Moo Kwan Grand Master Jun Seon Hyon in the early 1970's. They demonstrate the strong basics that are at the core of training with the challenge of quickly requiring the performance of varied techniques.
While they are a relatively new set of patterns, they carry with them the applications (bunhae) of basic personal protection. The bunhae of the hyungs lead can be presented to several levels of students.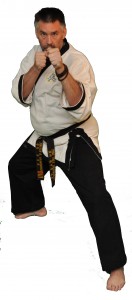 You do not need to know these hyungs prior to attending this workshop. They will be reviewed and discussed as part of the training. Students of all ranks are welcome and not limited to Taekwondo practitioners.
Clinics available:
Two Hour Introduction – Most participants are new to the Chung Bong Hyung
Two Hour Specific – Most participants know the Chung Bong Hyung
Six Hour Complete (Chung Bongs 1-7) – Two day event with most participants knowing the Chung Bong Hyung
For more information and to schedule your clinic, please use the contact form below!
[contact-form to='masterf@white-tiger-martialarts.com' subject='Chung Bong Bunhae'][contact-field label='Name' type='name' required='1'/][contact-field label='Email' type='email' required='1'/][contact-field label='Website' type='url'/][contact-field label='Comment' type='textarea' required='1'/][/contact-form]