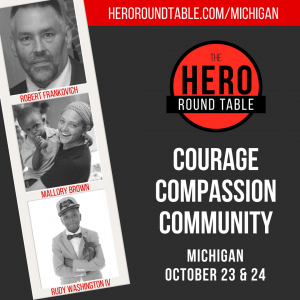 With the completion of the Hero Round Table video production, please review the Train Your Hero page of our website by following the link here – http://www.white-tiger-martialarts.com/other-training-programs/creating-your-hero/
Programs are available for schools, business/corporations and youth groups. Please contact me for more information!
As you read and enjoy the posts on this site, please consider "sharing" them! The "likes" help generate additional readership but "sharing" will help even more! Thank you for your assistance!
If you have questions, please feel free to contact me!