If you search for martial arts college or any variant of that, you will find a bunch of results that have NOTHING to do with actual academic degrees. They have college or university in their names but are regular martial arts schools (or organizations) that are providing certifications for rank and instruction. These are not academic degrees. One listed in the description that you could become part of the "accredited martial arts family" but that's just marketing as they are not a registered institution of higher education.
Why would anyone pursue the degree in that manner? Yes, I can appreciate that it is the recognition of people that you may respect and that's a good thing but to claim academic titles without having a degree from a registered institution of higher education is a sham. Other industries require education from recognized academic sources but martial artists can by-pass that? Doesn't that add to being viewed as cheaper? I won't even start on the part about schools not being upfront about the actual training the instructors have (i.e. no lineage listed, no history, poor personal biographies). No wonder we're viewed as nothing more than fitness classes and daycares…but that's another rambling.
If you searched for the martial arts university, you will have found two (2) legitimate martial arts programs. Bridgeport University and California State University – Berkeley. Both have been around for some time and very quietly developing programs. One that has also gone through the proper registration process is Amerstate University, which was offering a Master's degree in the Martial Arts (Taekwondo), but has stopped accepting students.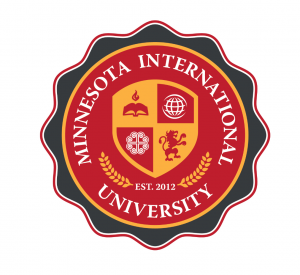 One that doesn't appear in the search is Minnesota International University (MIU). Back in 2012, MIU completed the registration process to become a recognized "institution of higher education" able to award academic degrees. Now, here's what makes MIU that much more exciting…the registration process was approved to include the martial arts courses as THREE (3) credits! Unlike the other institutions, which only recognize the martial arts courses as one credit, MIU presented the information to the Minnesota Office of Higher Education in such a manner that they agreed that martial arts training does more than mere physical education activity courses as offered in many colleges/universities. In fact, I taught a one credit course for 15 years at a local university and was told regularly by students that they worked harder overall in my class than they did in the four credit Philosophy course they had.
If we truly desire to be seen as more than just fitness instructors, which I truly do, we will need to play the game the way it is set up…but play it better. Since we preach that we should always be a white belt and continue to learn, why shouldn't we work toward academic recognition as well?
It is time to put away the egos and politics to help our students learn and achieve more. The current specializations are available in Taekwondo and Haidong Gumdo (because that is what I teach) but as the program grows other arts can be added. Since the degree is in management (non-profit/parks & recreation), it provides a solid base for school operations and removes some of the constraints in the martial arts curriculum.
Okay, the actual sales pitch.
Those black belts with 3rd Dan or higher can have the opportunity of testing out of the martial arts courses (24 credits of the 120 required for the degree). Previous college credits may be transferred also. Most of the other academic courses are available online, so minimal or no resident attendance is needed. Finally, if you register now, tuition will be discounted 50% as recognition that you are helping build a legacy. The recruiting letter for the martial arts program can be found here. Additional information can be found on the MIU webiste – www.miu-mn.net.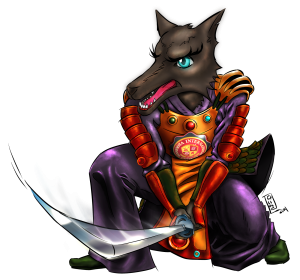 As you read and enjoy the posts on this site, please consider "sharing" them! The "likes" help generate additional readership but "sharing" will help even more! Thank you for your assistance!
If you have questions, please feel free to contact me!