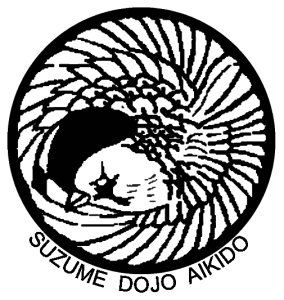 1) NEW PROGRAM
WTMA is adding Aikido to its' training program offerings! Starting September 10th, the Aikido class will be held at the Twin Cities location from 8:00 pm – 8:50 pm on Mondays and Wednesdays. This program is open to anyone age 14 and up. It will be based on the Seidokan Aikido curriculum. It will be good to have the Suzume Aikido Dojo open again!
2) TUITION INCREASE
Beginning September 1, 2018, the tuition for White Tiger Martial Arts programs will rise from $80/month to $95/month. The cost for training in an additional program or having additional family members training will NOT change. Adding other programs or family members will stay at $30/month per program or family member. This will have a maximum tuition of $245/month.
There are no contracts, only a 30 day advance notice to end tuition charges. The first month in any program is still free. Online payments through PayPal are preferred and can be set up through the tuition page. The new tuition will be online as of September 1, 2018. Current students who have not set up the automatic subscription can do so until August 31, 2018 or by contacting me for the link.
Current students will continue at their current tuition. Your loyalty and dedication is greatly appreciated and being rewarded.
3. EQUIPMENT PRICING
For the first time in 10 years, we are updating the prices for doboks (uniforms) and other training equipment. The price list will be found in the student area (at the bottom of the page) for the martial art that the equipment goes with.
TAEKWONDO
Taekwondo items can be ordered via email at any time. If the items are not in stock, once the minimum requirement is reached, they will be ordered.

Uniforms are restricted to…
Colored belts are white only.
Black belts can wear uniforms with black in any manner.
Heavyweight uniforms are available.

Sparring gear will be black unless a special order is made.
HAIDONG GUMDO
Haidong Gumdo items will be available to order when there is a Midwest Haidong Gumdo order being placed. There are only student doboks and mokgums kept in stock. Anything else will need to be ordered.
Equipment bags can be ordered at any time from the online store.
As you read and enjoy the posts on this site, please consider "sharing" them! The "likes" help generate additional readership but "sharing" will help even more! Thank you for your assistance!
If you have questions, please feel free to contact me!