SMALL BUSINESS SATURDAY AND BEYOND
The gift of martial arts classes is an excellent choice!
The opportunity to train in traditional Korean martial arts is here! This three (3) month offer pays the discounted tuition for January through March.
The Taekwondo class is for those 8 years old and up.
The Korean sword class is for those 12 years old and up.
Follow the link to purchase – www.paypal.me/wtma/245.
Not sure? Stop in for a visit during December.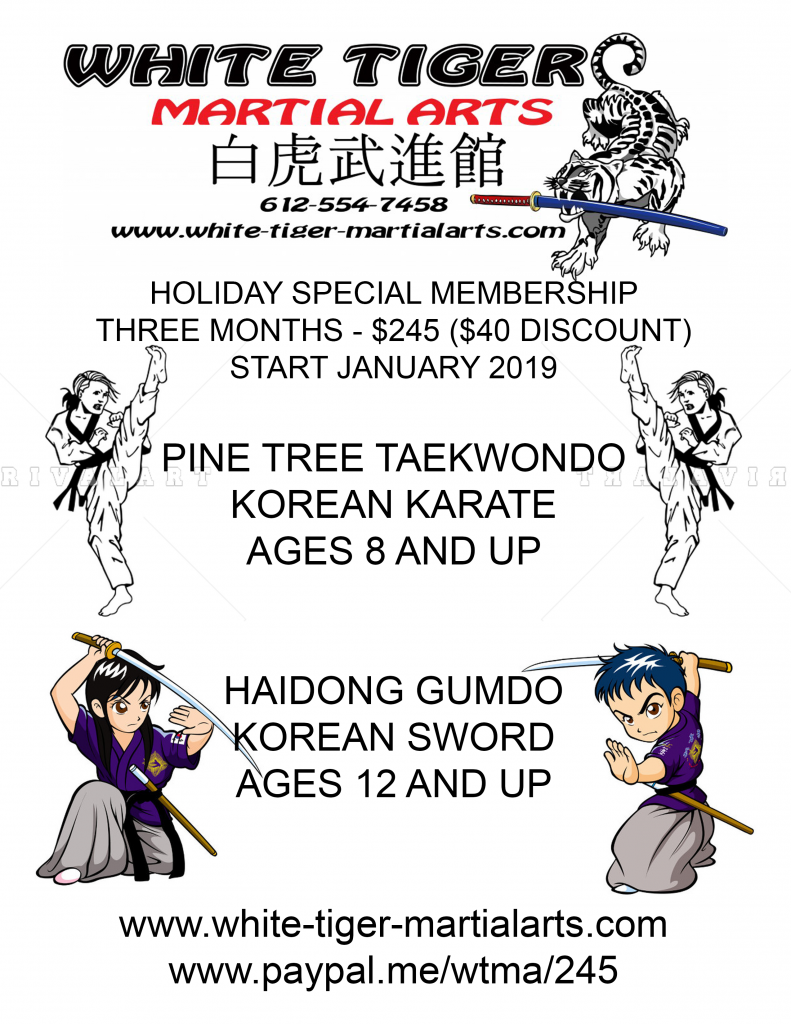 As you read and enjoy the posts on this site, please consider "sharing" them! The "likes" help generate additional readership but "sharing" will help even more! Thank you for your assistance!
If you have questions, please feel free to contact me!